Amazon Home Service Black Friday Week promo, select TV Wall Mounting staring at $79.99> Offer limited time through December 7, 2019.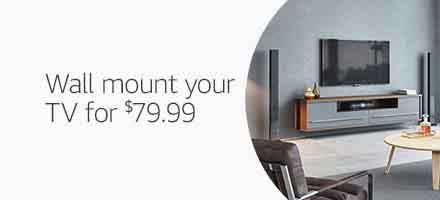 Customers save for installation of TV mounting bracket through the Amazon Home Service, in addition to testing the hardware and securing the TV. Ask Amazon Home Service for TV Wall Mounting >>>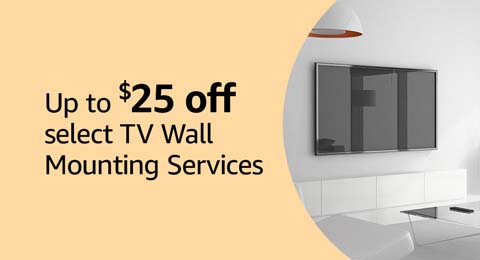 Prime Day exclusive promo for TV wall mounting from Amazon Home Service >>>

Today is the beginning day of the World Cup 2018, as to no doubt the needing of larger size TV for fans. Amazon Home Service offers a promo just for the TV Wall Mounting serviced DISH. Customers get an extra 25% off TV Wall Mounting Service with no need to purchase a new TV and mount (The TV and mount are not included in the service means you gotta a TV and mount already). The eligible service includes mounting for 50 inch TVs, 51-65 inch TVs, and 66-80 inch TVs. The mounting benefits include:
Installation of a suitable TV mounting bracket

Securing the Television and load testing f

or the TV and its accessories.

Cord concealment inside of the customer-supplied cover

Extra discount will be applied at checkout.
Offer valid in a limited time. Click to Amazon Home Service extra 25% off TV Wall Mounting to book an appointment right now >>>