Amazon Photos Amazon Prints now offers a Sweepstakes chance to win daily prizes. The total Approximate Retail Value ("ARV") of these Amazon Photos Amazon Prints prizes is $3,736.95. No purchase necessary. The Sweepstakes ends at 11:59:59 p.m. (PT) on June 19 (when Prime Day starts). Enter this Amazon Sweepstakes here>
---

Amazon Sweepstakes for a brand new 2021 Hyundai Santa Fe, read the expert review and enter to win right now> Sweepstakes runs Dec 31, 2020.
---

Now welcome to Amazon Sweepstakes to win a brand new 2021 Hyundai Santa Fe. Every customer has four chances visiting the page here> at Amazon.com and using each of the entry methods detailed. This Amazon sweepstake runs from December 1st – 31st.
---
---

Amazon now launches 2019 Holiday Giveaway Sweepstakes. Customers have a chance to win a 2020 MINI Electric ( The grand prize is $40,000). Limit of three methods offered for customers to enter this Amazon Sweepstakes. See the methods here> The Sweepstakes period is from Dec 1 to Dec 19, 2019.

Amazon Sweepstakes through December 13, 2018, you have a chance to win a 2019 Hyundai Santa Fe. Every Amazon customer has 2 times to enter up for this Amazon Sweepstakes:
Click to Amazon the 2019 Santa Fe page to read the expert reviews
Visit Amazon automotive store and add an item to your Amazon wish-list.
NO PURCHASE NECESSARY! Click to Amazon Sweepstakes to win a 2019 Hyundai Santa Fe right now>
[pullquote]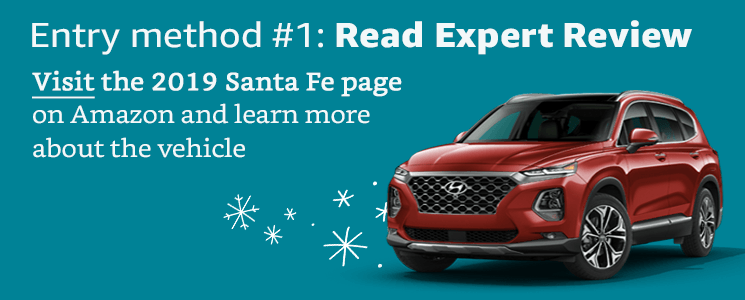 [/pullquote]
[pullquote]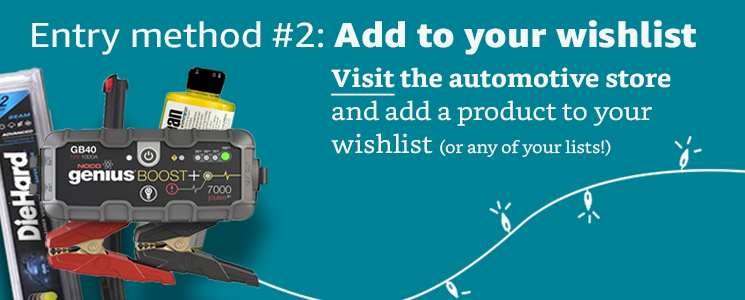 [/pullquote]