First at all, go forward to get  Amazon Coins reward on 32 results for free Apps & Games purchases at Amazon.com, and get up to 30% back in Amazon Coins on qualifying purchases in always dealing games here >>>

Playing mobile games are fun, because they make us relax and enjoy our free time. Today Mobile apps have also become an essential to many of the people. The applications make the life easier as people can use Mobile apps in various things such as organizing their schedules for the day and keeping important reminders. They also help people to be up-to-date with what is happening around them.
With the fun, enjoyment and convenience that these things are offering us, it is not surprising that many are so into with them. People are willing to play just to get one of them. For some people, it does not matter if the price is high.  In their minds, it is all worth it. Although that thought is right, paying big amount of money for these things is not that necessary especially when you can get them in lower prices. That is made possible the Amazon Coins.
Amazon Coins are creations of Amazon.com. It is a virtual currency like Amazon gift cards, which you need to buy with actual money. These digital currencies can be used to purchase eligible apps and games. You can also use them when you are making in-app purchases.
And how to use Amazon Coins on games and in-app items without overpaying? For a instance, the Summoners War being offered for free download and in-app purchases now. Tap Apps on your home screen if you use a Fire tablet, then tap Store button in the upper right hand corner. Now, the Summoners War may in Featured Apps and Games' column (if not, use the top search bar), select and tap into, then tap the yellow purchase button in the upper right-hand corner. If you have Amazon Coins in your account, the button will display the price in USD and Amazon Coins, in this case $0.00 USD or 0.00 Amazon Coins. Normally, if you are into buying paid apps and games all the time, having Amazon Coins will be a good thing for you. Buying bulk of coins can give you up to 30% discount in addition 25% off on purchase of Amazon Coins in bulk. With Amazon coins, you can avail bigger discounts that will let you get the app or game that you want in lower prices. So, that is the answer, buy games and in-app items always with Amazon Coins!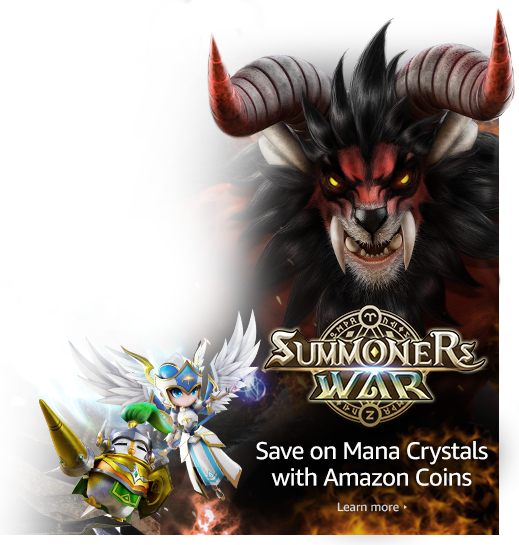 Getting your hands to great items are easy with Amazon Coins. You can purchase Amazon Coins anytime and anywhere that you can access your account in Amazon.com – be it on the web, your android device or through Fire tablet. Upon you made the purchase, the coins will automatically be deposited in your account and ready to be used whenever you feel like using them.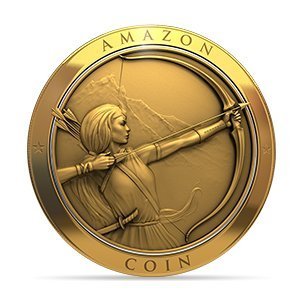 There are two types of Amazon Coins. The first is the one you purchase. These coins will never expire, which means that you do not need to use them immediately for fear of expiration. The other type is the promotional coins. They are those coins that you can earn through buying specific items in Amazon. They have 1-year validity upon receiving them. Also, Amazon Coins only work for entire purchases. You cannot use it for purchase portions. Trying to do so will not go through so it would be a waste of your time.

For a long time, you have been overpaying just to get the apps and games you want. The case does not need to remain that way. You can now enjoy your apps without having to pay high amount. With Amazon Coins, you can now play more and play less. Overpaying for your apps and games is not something you should deal with still. Amazon Coin is the answer to it. With it, more savings will be right there for you.