How to get free games and in-game content with Amazon Prime membership

As a Prime member, you have access to the exciting world of Prime Gaming, where you can enjoy free video games and in-game content without any additional cost. Prime Gaming is just one of the many incredible benefits of your Prime membership. Not only does it save you money with exclusive deals and free delivery, but it also offers quality entertainment and now includes free games!
With Prime Gaming, you can explore a vast collection of free content for PC, console, and mobile games. Every week, Prime members can claim at least one free game. In the past, popular titles like Assassin's Creed Origins, Star Wars Jedi: Fallen Order, Dishonored 2, and indie gems such as Enter the Gungeon, Wizard of Legend, and Overcooked have been available for free.
Here are some simple step-by-step guides on how to claim your free games and in-game content:
Sign in to Prime Gaming: Visit gaming.amazon.com on any web browser and sign in using your Prime credentials, the same as your regular Amazon login details.
Browse available games and content: Once signed in, explore the Prime Gaming site to discover the wide range of available games and in-game content. If you find an offer that catches your interest, simply click the "Claim" button associated with it to begin the claiming process. Some offers may require you to redeem a code through a storefront. Each claimed piece of content will come with detailed instructions on how to access it. If you're new to Prime Gaming, there may be an additional step or two, which will be outlined below.
Link your Prime Gaming account to your game accounts: To claim certain offers, you'll need to link your Prime Gaming account to your specific game accounts. For example, if you want to claim content for Riot Games titles like VALORANT or League of Legends, you'll be prompted to sign in to your Riot account. This step confirms that you're a Prime Gaming member and allows the game to unlock the content for you, free of charge.Make sure to have your game account details ready. If you don't have a game account, you may need to create one.
Most free games available through Prime Gaming can be found on platforms like GOG, the Epic Games Store, Legacy Games, or the Amazon Games app. Once you've linked your Prime Gaming account to these game publisher and game-launcher accounts, the process becomes even more convenient. Claiming games and in-game content often becomes as simple as clicking a single button. Many in-game content offers can be enjoyed across multiple platforms, such as PC, Xbox, PlayStation, and more, depending on the game. After successfully claiming and linking the relevant account, the in-game content may appear automatically in your game.
Keep in mind that the availability of games and content may change over time as new titles are added. For the most accurate and up-to-date information about Prime Gaming, I recommend visiting the official Amazon website or reaching out to Amazon customer support.
Enjoy the world of Prime Gaming and discover new adventures in gaming with your Prime membership!

Amazon Official Luna Wireless Controller on Prime Deals, get 43% off Luna Controller + FREE 1-month Luna+>
---

Spring promos on Amazon Luna Gaming, customers get up to 39% off right now>
---

Prime Day 2020 Gaming Promos, 43% off Luna Controller - the best wireless gaming controller with Amazon's cloud gaming service>
---

Amazon Luna Early Prime Day 2022, play select games FREE with Prime, your must-play classics, and  retro-style throwbacks>
---

Amazon Prime Promo for gamers' savings, extra $30 off on Luna Gaming Controller + Phone Clip Bundle with Prime>
---

Amazon holiday epic promos for digital products, up to 75% off on Digital Video Games, Digital Software, Digital Gift Cards, and more>
---

Amazon Back to School savings on Luna Controller - the best cloud gaming controller for Luna>
---

More games faster more savings, 20% off Luna Controller with Phone Clip Bundle>
---

Built for gaming, Amazon Luna Controller is the best wireless controller for gaming, fast on Coins' savings. 20% off on Luna Controller right now>
---

The easiest way to use Amazon Coins with discounts, promo codes on your games, download Free and available instantly>
---

Now Amazon offers a $21 off Prime promo on the best wireless controller for Luna (Amazon's cloud gaming service)>
---

Amazon Luna is Amazon's cloud gaming service that helps you to play great games with no waiting. Amazon now gives an invitation for early access Luna when playing games>
---

Advanced RTS combat from Guns of Glory (Version: 6.3.0). Gamers now get up to 20% savings on the Guns of Glory app and its in-app items when purchasing Amazon Coins>
---
---

Play Ubisoft games on any of your favorite devices with Amazon Luna, no any waiting>
---

Luna is Amazon's New Cloud Gaming Service. Players use Amazon Luna controller to play a game for no waiting, game between screens fro no pairing. All the games stream instantly from the Amazon Luna Cloud Gaming Service. Request early access to Amazon Luna here> players will be amazed the Amazon Luna+ game channel.

---
---

Amazon now offers FREE sports content with the App and Games for watching in these at-home periods> Customers as well save available to 20% off on the app and game items when purchasing Amazon Coins.
---


Now download free the #1 Battle Royale mobile game PUBG MOBILE, as well to save up to 20% on its in-app items when purchasing Amazon Coins. Gaming on the go FREE ON MOBILE at Amazon.com >>>
---

Celebrating Black Friday with Candy Day, customers save 20% on Candy Crush Saga and its in-app items when purchasing Amazon Coins >>>


Amazon streaming app subscription promos this summer, customers save entertainment offers with these app and in-app items when purchasing Amazon Coins. Get a $15 Amazon credit when you subscribe >>>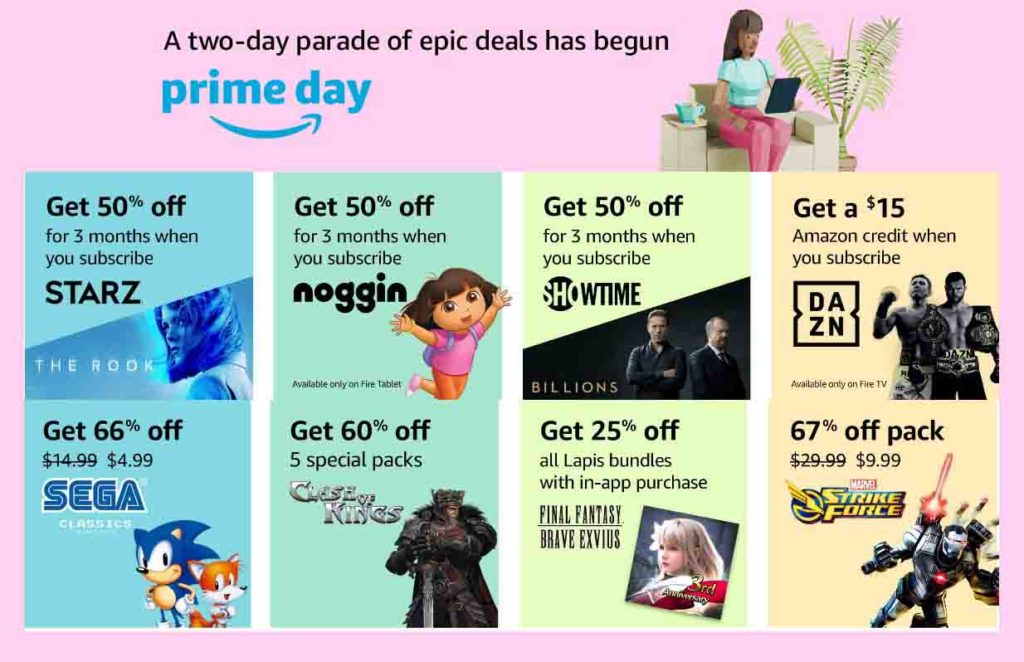 Prime Day epic promos for apps and in-app purchase with Amazon Coins, gamers' parade here>

July Prime Day promo month for apps and in-app purchase with Amazon Coins, gamers save big at the epic deals here for entertainment, sports, and mobile gaming >>>

Now the biggest updates launched for the 7th birthday Hay Day! The summer's days with a completely new way to celebrate for the most popular farming game. Players save 20% on this app and its in-app items with Amazon Coins >>>

Amazon Spring 2019 deals on select apps and its in-app items. Customers save as well 20% off Amazon Coins when purchasing the featured apps with Amazon spring promo >>>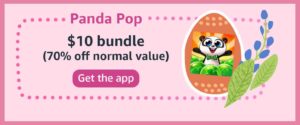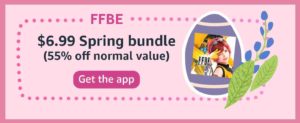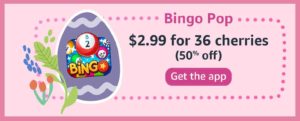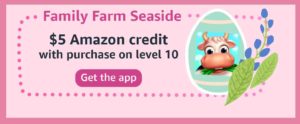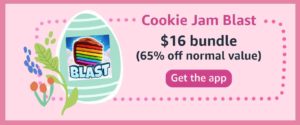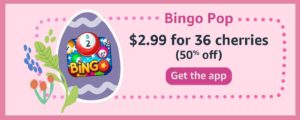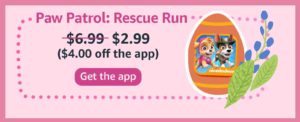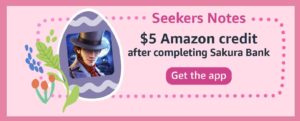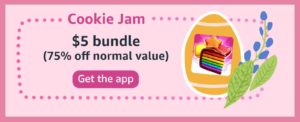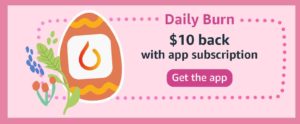 Give Amazon Coins as Valentine gifts with 20% off promo here> Every 100 Amazon Coins are worth to spend on your favorite games.

Now Amazon third annual Digital Day has gone big promo for digital with Amazon Coins, click here to receive Amazon Credit as well as the games and apps on all December deals.   

November 28th, 2018, promo code '7KG6N2JBA7S' offered for new Amazon Appstore customers to get an extra 25% discount when purchasing $100 or more Amazon Coins. Offer limited time, click to claim the Amazon Coinstoppable promo code for the holiday savings right now>

Now save 20% on Candy Crush Friends Saga with Amazon Coins, download the game app to win an all-new Amazon Fire HD8, and receive more promo benefits with the game code. More details
Amazon Prime Day is here, get 2300 Amazon Coins for just $14.99 >>>
[pullquote]And get $10 Amazon credit with paid sbscription here >>>[/pullquote]
[pullquote]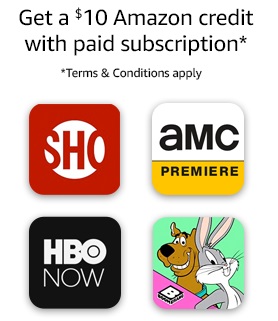 [/pullquote][pullquote]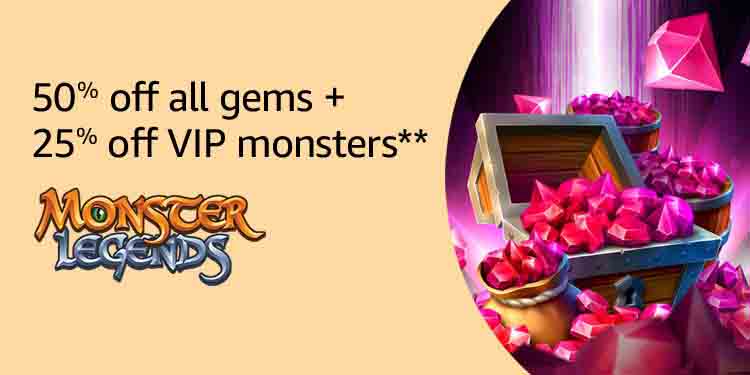 [/pullquote]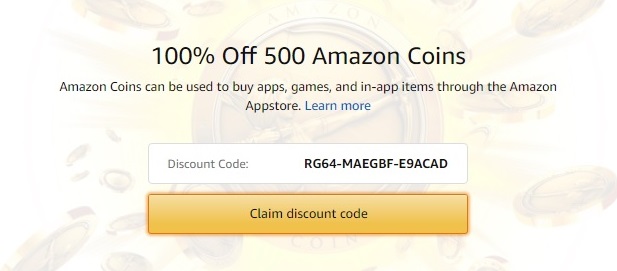 Chance to apply the promo code for 100% off 500 Amazon Coins >>>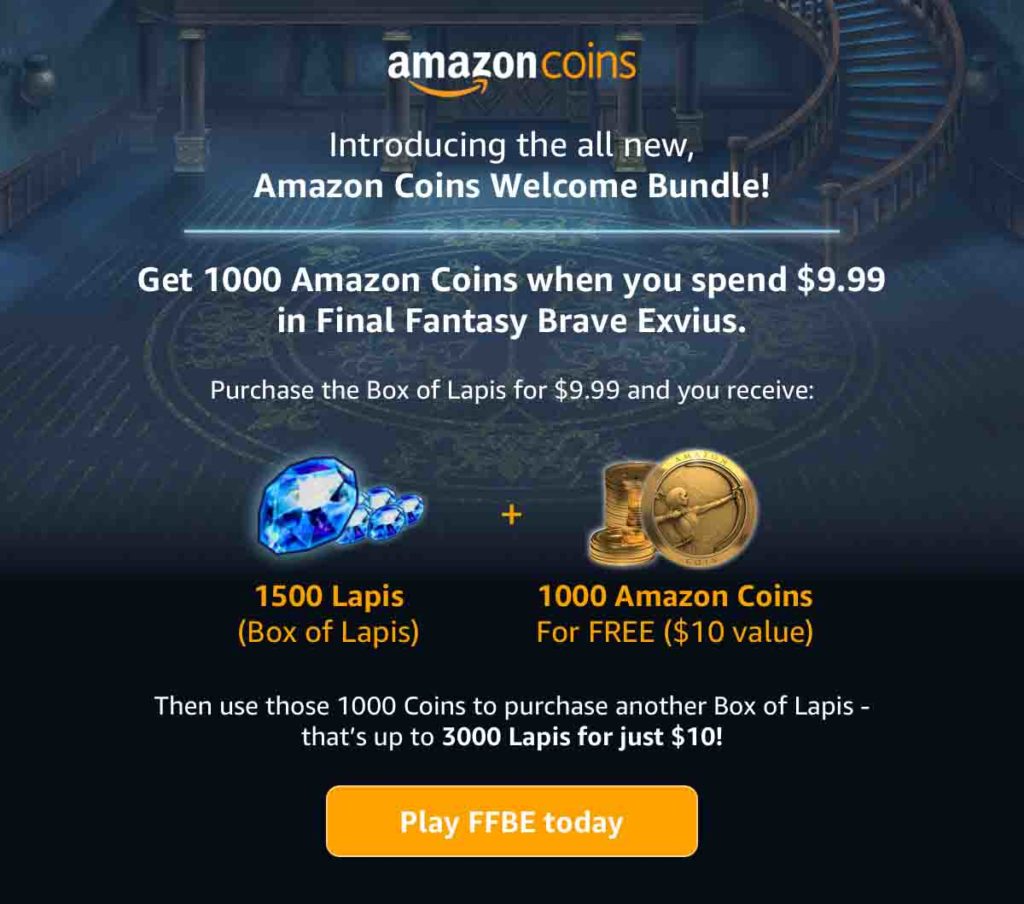 Now Amazon is giving away free 1000 Amazon Coins as a welcome bundle >>>

Amazon now launches the exciting MONOPOLY Slots for boosting every gamer's luck, and save Amazon Coins up to 24% off >>>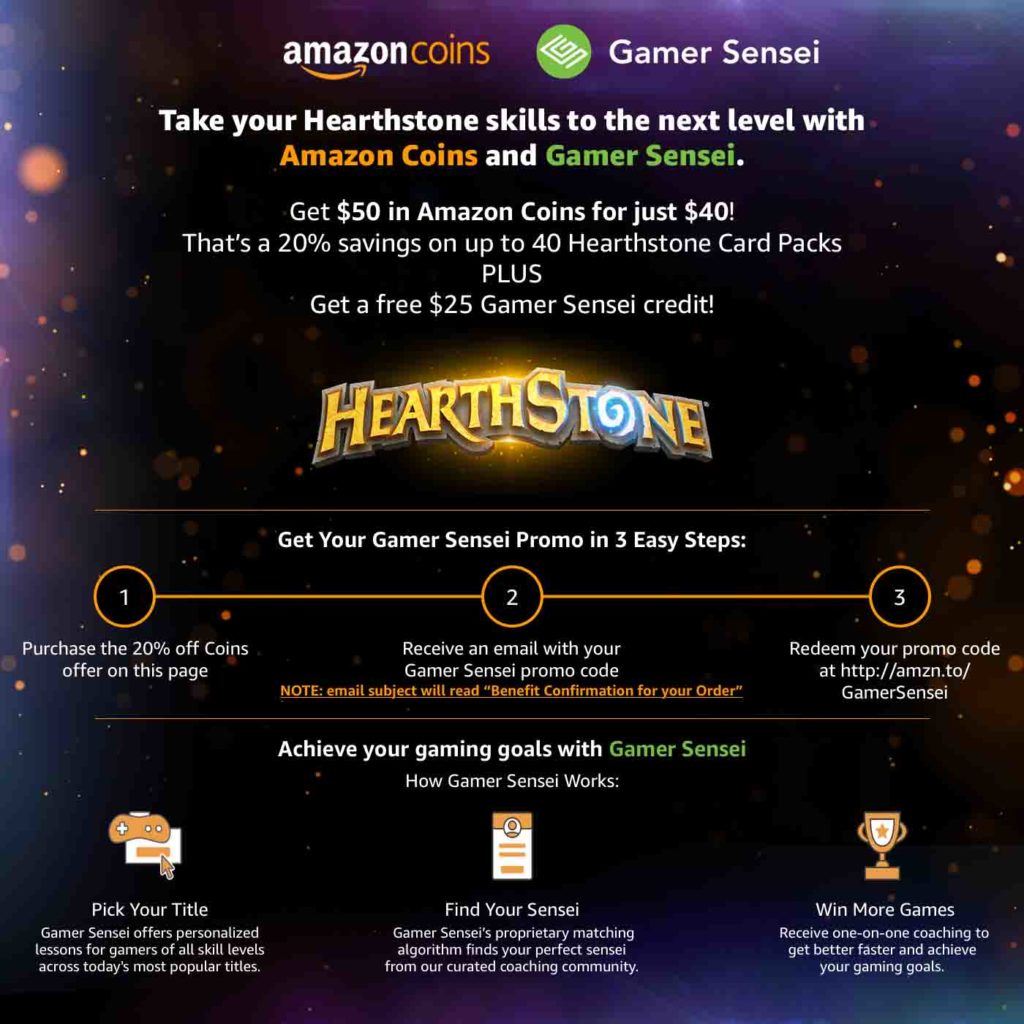 Now enjoy the promo code for extra 20% off Amazon Coins plus free $25...
Heads up! Now get 500 Amazon Coins for free when buy Hearthstone's fifth expansion "Journey to Un'Goro" from the Amazon Appstore. If you already have Hearthstone App, simply launch the game and pre-order the pack in-app. Or you need to download Hearthstone App at first from Amazon Appstore. Click to Amazon "Journey to Un'Goro" pre-order page to get more savings >>>
[pullquote]
[/pullquote]
[pullquote]Journey to Un'goro is the fifth expansion to Hearthstone to be released in early April 2017. It features with 135 brand-new collectible cards including the new Quest card type, the new dinosaurs and mechanics from the treacherous Un'Goro Crater, and the add of the new Elemental minion type. Players set in the primordial mists of Un'Goro crater, will embark on a journey of a lifetime through the strange and dangerous wonders of the region at every turn. The Hearthstone's fifth expansion features tons to explore.[/pullquote]
[pullquote]The Hearthstone video game is originally known as Hearthstone: Heroes of Warcraft, is a free-to-play online collectible card video game having been released worldwide from Mach 11, 2014. The online collectible card game Hearthstone is the most recent projects the Blizzard Entertainment, Inc, an American video game developer and publisher.----From Wiki[/pullquote]
Now let us temporarily leave aside all the Hearthstone and its expedition, we need to know about Amazon Coins and where to get promo codes for savings on games.
The development of technology has opened up various possibilities for people and businesses. Now, Amazon Coins have been the favorite topic of online users, specifically online shoppers. Does the public will ditch the US dollar to favor the United States' legal tender of Amazon? Of course not, although the squash of Amazon Coins is used for thousands & thousands of Kindle Fire apps, in-app items and games on Kindle Fire, Fire TV, or directly as a payment tool like Amazon gift cards at Amazon.com. Movies and books are not included.
While the coins you purchased will never expire, sometimes you can get a promo code or a special offer that may only last for a limited time, may be one year or so. For instance, Amazon offers up to 50% off when you buy Hearthstone Packs with Amazon Coins. Meaning to say, users can buy the item for $25 in coins. However, this offer only applies to customers who have never bought Amazon Coins before. Amazon sells their coins at a discount for ever. For $4.95, customers can get 500 coins; 10,000 coins will be offered for $82.00. Up to 25% discount can be earned Amazon Coins' buyers, that seems like a good deal! Once you purchase coins, the discount you get will invariably depend on the quantity of the Amazon Coins you purchase in. (Up to 30% discount in addition to 25% off on purchase of Amazon Coins in bulk). If you have bigger bulk of coins, the price of the product you want to buy will be less in cost. What a relief!  Click to get the bulk savings on Amazon Coins >>>

Amazon regularly offers the Amazon Coins promotion for buyers who want to save money while purchasing a new released games, in-app items and eligible apps on the Amazon store. And the promo codes offered to save big on Amazon coins, such as the Coinstoppable on Amazon. With that, you can get some of your favorite apps and games without breaking the bank.


How to use the promo codes for savings on Amazon Coins
When you have purchased anything you need on Amazon, you will now get through a process of checkout. This enables you to view everything that you have acquired on a single list. It will serve as your final chance to add something or remove something to the list. Also, this is the time when you must enter your promo code. By doing so, you'll actively see the complete amount of your bill reduce.
Sometimes you can get promo codes offered games' developers as well, get savings when buying the in-app items, games or apps on the store. Ask the company you are dealing with to make sure you are going through the right process and getting the most of your coins, this is such an excellent alternative to people who don't want to spend too much dollars for the games they want.
Just remember, the promo codes have expiration dates that show the period in which you're supposed to make use of the offer. The discount on Amazon Coins will not be valid if a promo code has been utilized after its specified date. It is best recommended to use your Amazon Coins wisely so you can avail some of the biggest deals available on the online market.
Whether or not you are in a limited budget, Amazon Coins and the promo codes will get you covered! You will have access to apps and games without overpaying!
Now pre-order Hearthstone's fifth expansion "Journey to Un'Goro" first at all.